The Official Football Merchandise Store

West Ham United have hit the jackpot by letting young forward Sonny Perkins join Leeds United last season.
Hammers boss David Moyes allowed Perkins to leave the London Stadium in the summer after he refused to sign a new contract.
READ ALSO: Report: Club trying to sign 29yo Hammer on the cheap in pre-summer window agreement
In fairness to Perkins, he has been in decent form for Leeds' under-21's, with nine goals in 17 games to his name so far. He also has one senior goal for the Whites (Transfermarkt).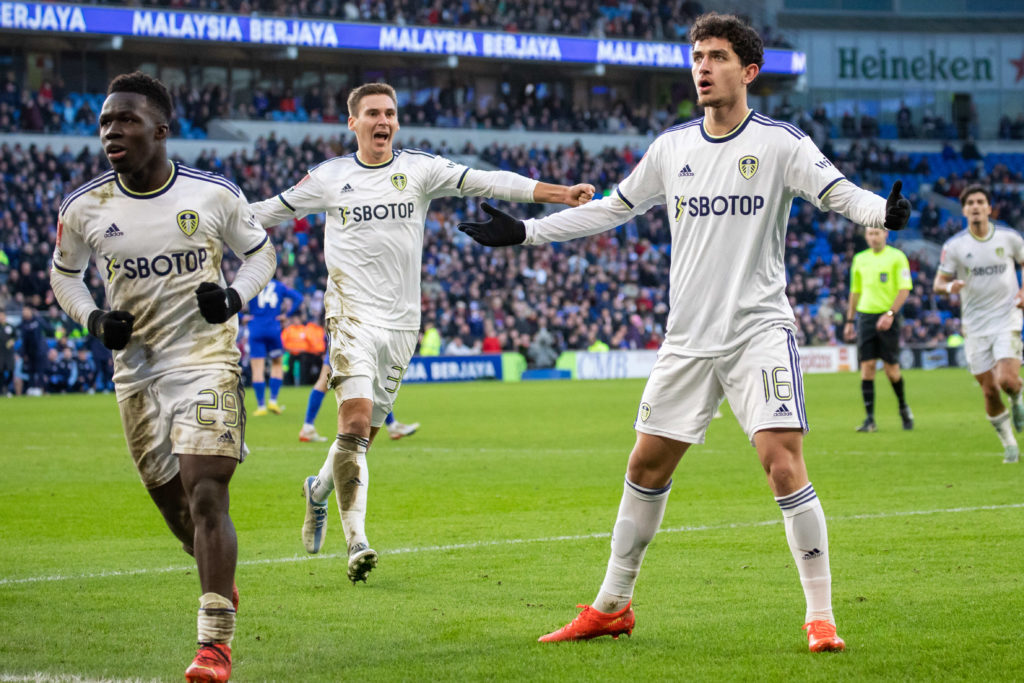 So did West Ham make a mistake letting him leave?
The Hammers gave him a big chance in the Premier League once and Europe twice. So the Scot clearly rated Perkins.
However, his salary demands were clearly unrealistic and David Moyes decided to let him leave in the end.
In my opinion, West Ham not only made the right decision by letting him go, but we hit the jackpot…
West Ham got it so right by letting Sonny Perkins leave for Leeds
The Hammers board could have buckled and offered the youngster more money, but they didn't.
And I have to say, well done to them for taking that stand.
Had the owners caved and paid Perkins more, the 19-year-old may well have stunted the development of Divin Mubama by blocking his path to the first-team.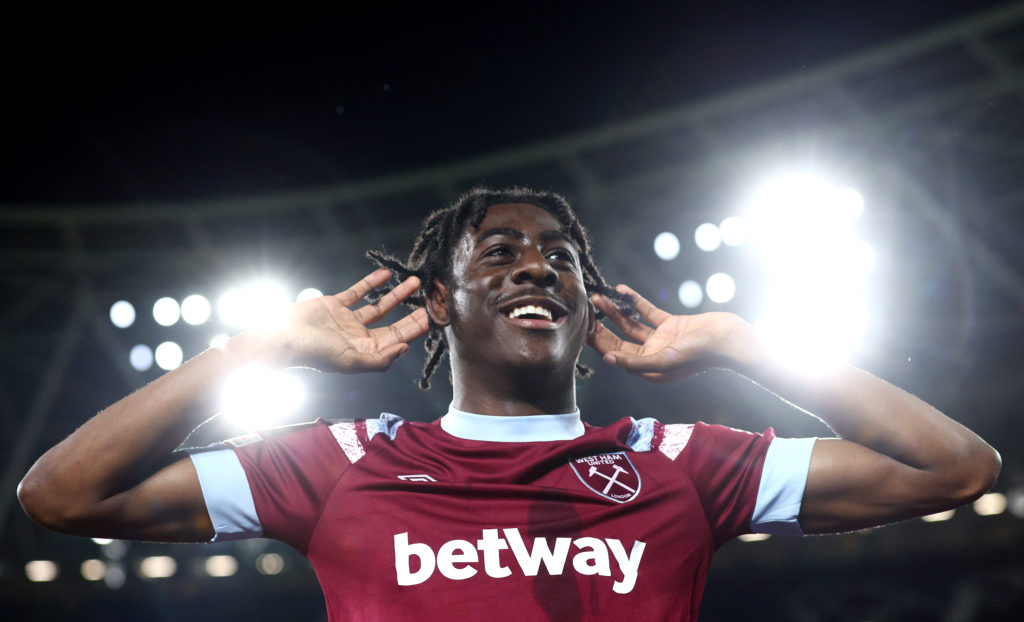 Maybe I'm just being biased, but Mubama, 18, is streets ahead of Perkins in every single department. The Newham-born teenager bagged his first senior goal for West Ham on Thursday night against AEK Larnaca.
He has racked up an impressive 24 goals in 25 games for the under 21s and under-18s this season (Transfermarkt). Mubama is powerful, quick and a great finisher. He's a very hard worker as well.
Sonny Perkins just isn't on Mubama's level in any way, in my opinion, and West Ham made a great call by allowing him to join Leeds in the knowledge that they had someone even better coming through the ranks.
West Ham have hit the jackpot in my opinion. And it will be very interesting to see how both young forwards' careers progress over the course of the next few years.
READ ALSO:
Moyes shares specific reason why Mubama does not train regularly with the first-team
£30m man on fire, 23yo shouldn't get new deal; 4 things we learned as West Ham reach QF's
Moyes' U-21 starlet comments suggest 57-cap international could leave West Ham
Have something to tell us about this article?
The Official Football Merchandise Store Liverpool Chelsea Manchester City Arsenal Tottenham Hotspur Manchester United Leicester City Newcastle United West Ham United Barcelona Real Madrid

Source link