The Official Football Merchandise Store

Alan Hutton says Tottenham Hotspur are witnessing repeat of Jose Mourinho era with Antonio Conte
According to former Tottenham Hotspur and Aston Villa defender Alan Hutton, Spurs fans are witnessing a repeat of what happened with Jose Mourinho, this time with Antonio Conte in charge.
There was a huge wave of hope in our fanbase when the Portuguese legend was appointed as our manager in November 2019 after Mauricio Pochettino vacated his post. He is a manager known for winning the biggest trophies in the world.
It was thought that he could end our long-standing trophy drought but gradually, Spurs fans began getting irritated by his defensive style of play. Still, the promise of a potential title kept them backing Mourinho – until it didn't.
The former Chelsea and FC Porto boss was sacked as the club's manager with just a few months left in the 2021-22 season. Fast-forward a few months, Conte arrived at the helm and we have been witnessing a similar kind of defensive approach under his reign.
How long will the fans back Conte for?
Hutton, while speaking exclusively to Football Insider, believes this is a repeat of the Mourinho situation all over again. The former Scotland international said:
"They are constantly going behind in games for whatever reason and then you see the better Tottenham team. It reminds me a little bit of when Mourinho was in charge and they played ultra defensive."

"They were getting victories and scraping through games and everyone was happy with that as long as they won a trophy. It seems that way at this moment. That fans are not happy with certain things but they will deal with it as long as there is a trophy at the end."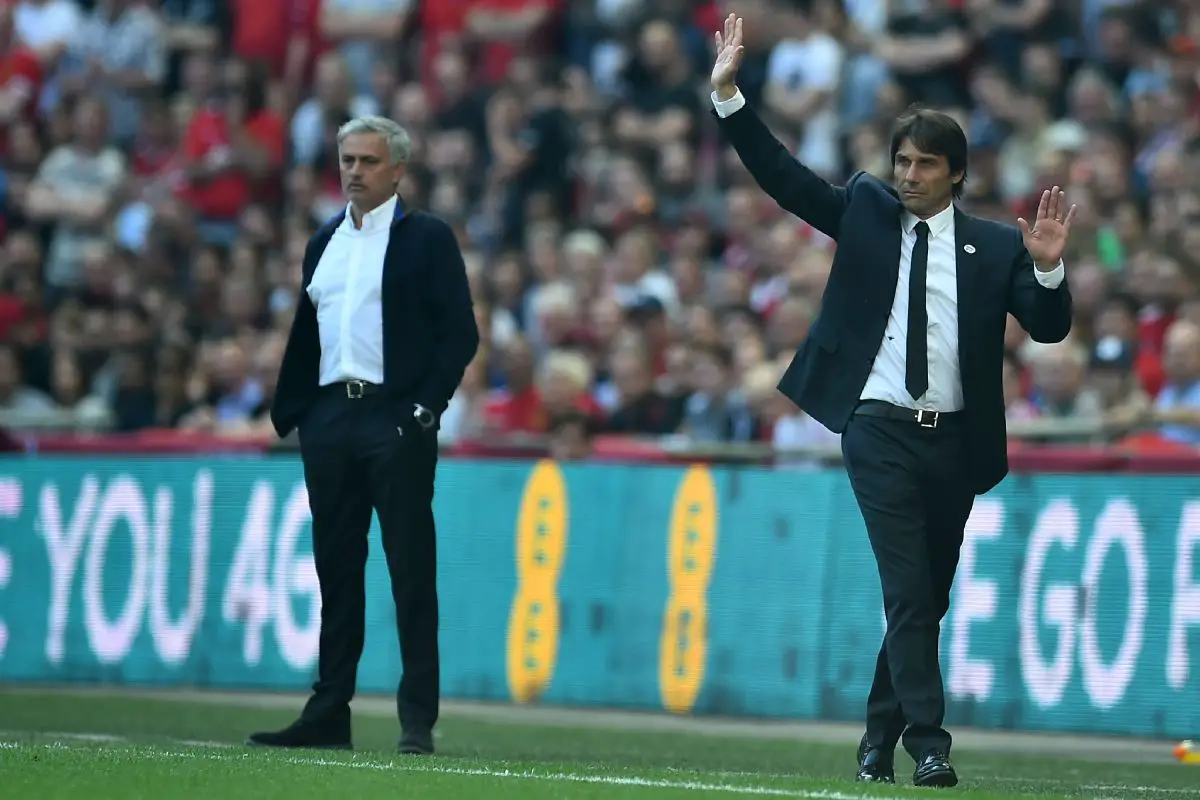 Conte has seen his team falter in big games against Arsenal, Manchester United and Liverpool. We beat the teams that we are expected to beat but when we are put to the acid test, we rarely pass.
We signed players such as Ivan Perisic, Richarlison, and Yves Bissouma in the summer transfer window. But just how many of these summer signings were truly world-beaters who instantly make us a team able to compete with the likes of Manchester City or Real Madrid?
The pattern is evidently being repeated again. There's hope – there's frustration – and then there's an acceptance that we need to move on. Conte is too good a coach to be managing a team that doesn't meet his expectations and for a board that doesn't back him.
More Tottenham Hotspur News:
There has to be some action in the upcoming transfer windows. When there is world-class quality brought to N17, perhaps then Conte's methods and success can be measured more fairly.
The Official Football Merchandise Store Liverpool Chelsea Manchester City Arsenal Tottenham Hotspur Manchester United Leicester City Newcastle United West Ham United Barcelona Real Madrid

Source link