The Official Football Merchandise Store

Dejan Kulusevski opens up on what is driving him on at Tottenham Hotspur
Dejan Kulusevski is a young and talented footballer who has recently caught the attention of the football world. The Swedish international joined Tottenham Hotspur in January 2022 and has quickly established himself as a key player for the London club.
Kulusevski had previously played for Juventus, where he was initially highly rated by the club's fans and staff. However, after a few disappointing performances, the player found himself out of favour with the coach.
This was a difficult time for the young player, who was determined to prove himself and get back on the pitch. In an interview with Express, Kulusevski admitted that the experience at Juventus had been tough, but that it had also driven him to perform at his best.
He said that being overlooked and underappreciated had motivated him to work even harder and that he was determined to show the world what he was capable of. Kulusevski's determination paid off when he was signed by Tottenham, initially on loan and then on a permanent deal.
The London club saw his potential and offered him the opportunity to prove himself on the biggest stage. The young player grabbed the opportunity with both hands and has been a standout performer for Spurs ever since.
Speaking ahead of the clash against Manchester City, Kulusevski did admit that he was driven by revenge.
"That's what I try to do and that's what Rodrigo did. I had a lot of revenge in my head. From Juventus. In the last few months, I didn't play so much. A lot of anger.

"I didn't like where my football was going. So, it was just revenge for that. That's all I wanted…to show people what I could do, so I came here."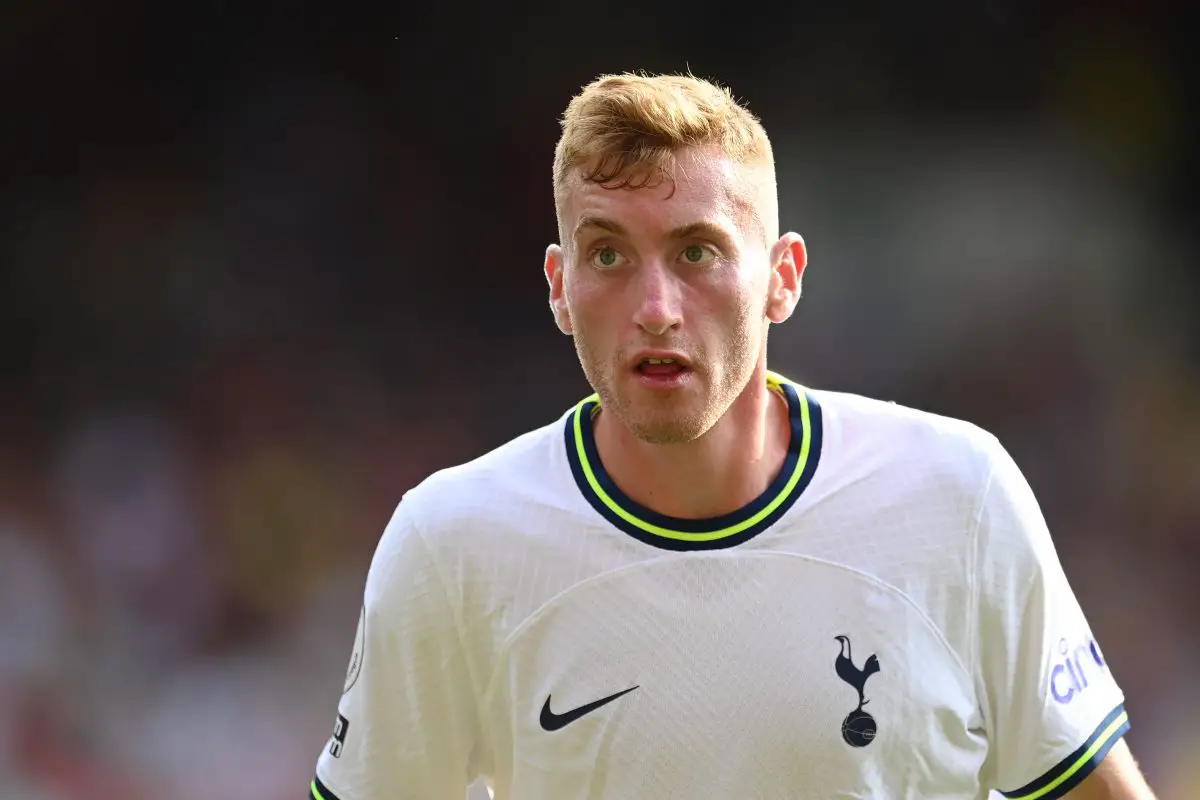 Kulusevski's pace, power and dribbling skills have made him a fan favourite at Tottenham, and he has been instrumental in some of the club's biggest victories since he came here. He was the main reason why the club got top four last season.
Despite his success, Kulusevski remains humble and grounded. He is grateful for the opportunity he has been given and is determined to continue improving and helping his team to achieve success.
More Tottenham Hotspur News:
Ultimately, driven by revenge or not, as long as his performances benefit Tottenham, it's a good thing for us. Let's hope this continues for a long time.
The Official Football Merchandise Store Liverpool Chelsea Manchester City Arsenal Tottenham Hotspur Manchester United Leicester City Newcastle United West Ham United Barcelona Real Madrid

Source link