The Official Football Merchandise Store

Tottenham striker Harry Kane might need just two more goals to match Jimmy Greaves
According to Daily Mail, Tottenham Hotspur star Harry Kane has been told that he needs two more goals to level Jimmy Greaves' scoring record for Spurs after evidence of two unaccounted goals has emerged.
Kane scored a goal in his side's 1-0 win against Fulham. This many believed took him level with Jimmy Greaves as the club's record goalscorer with 266 goals but now, a surprise turn of events has occurred.
The discrepancy in stats is down to the fact that there are reports claiming that Greaves's two goals against Ipswich in the Charity Shield in 1962 have not been accounted for and that they must be counted in.
The Charity Shield, which now goes by the name of Community Shield still has a split opinion on whether the records from this curtain-raiser should go into official books. Clubs like Manchester United and Chelsea both consider it a competitive game.
If this is indeed true, then Greaves' two goals against Ipswich should also go into the official records book. It would take his tally for Spurs to 268 which would leave Kane still two short of equalling his record.
Honestly, it is a very funny situation to be in and it begs the question as to why this did not come up before the record was reached. There are other claims that still say that Greaves' record must remain 266.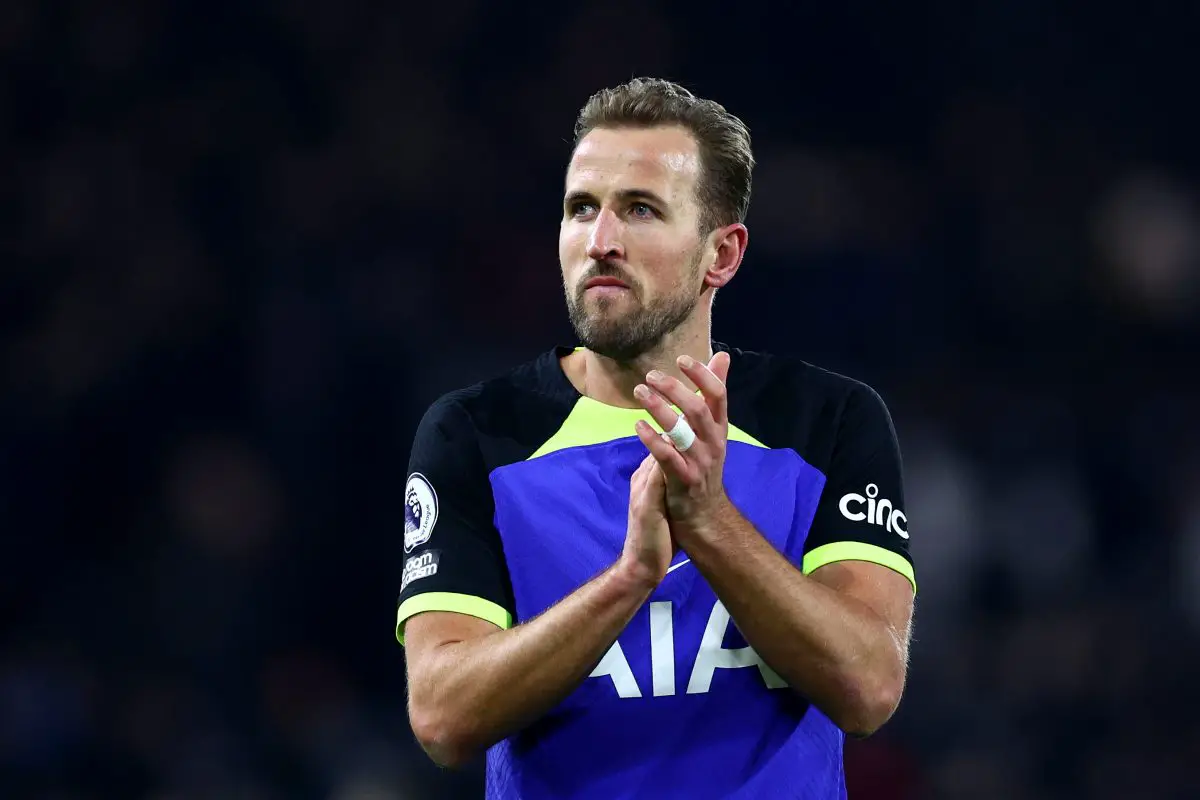 Regardless of whether it is 266 or 268, it is only a matter of time before Kane flies past either number. It would be a huge surprise if it would take him even more than five games to go past this record.
Kane is hardly the one to be bothered by such stats. He's just going to continue doing what he does best and that is to score many goals and help the team win. Yes, he also pitches in with assists as well.
More Tottenham Hotspur News:
Regardless of what the stats say, Kane is a Tottenham legend. No one will have hesitation in admitting this. Records are just numbers, a byproduct of all the good work that he has done.
The Official Football Merchandise Store Liverpool Chelsea Manchester City Arsenal Tottenham Hotspur Manchester United Leicester City Newcastle United West Ham United Barcelona Real Madrid

Source link