The Official Football Merchandise Store

On the 6th of October, top fitness coach and Tottenham Hotspur legend Gian Piero Ventrone passed away. Ventrone was 61 when he passed, and tributes to the well-respected coach have been pouring in since the news broke. 
One of the top names in football and fitness, Ventrone leaves behind a legacy and a high standard of training thanks to his many years dedicated to the sport. 
Today we're looking back at Ventrone's achievements and success while remembering his impact on football. From humble beginnings with Juventus to working with top UK players, this Italian professional is a name we'll never forget.
Scroll down to learn more about Ventrone's legacy.
Tottenham fitness coach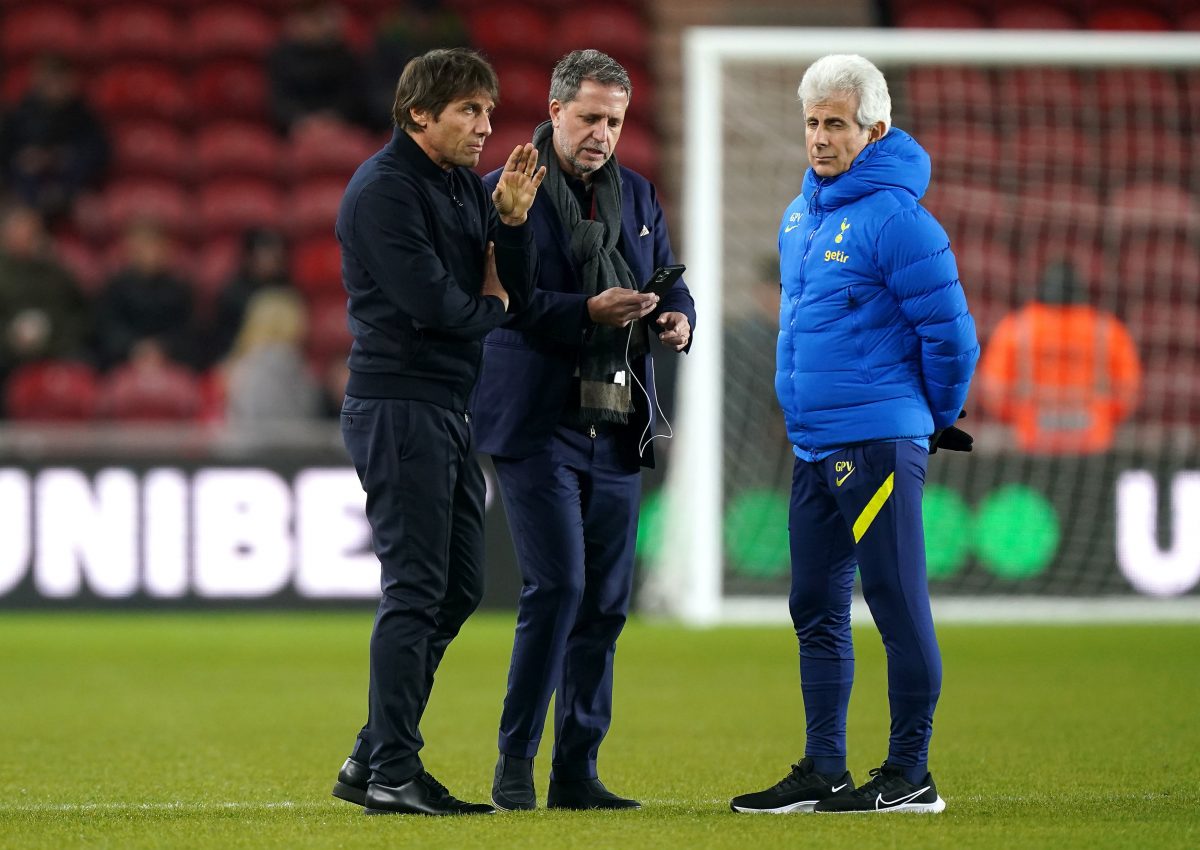 Tributes have been pouring in from colleagues and players at Tottenham, all expressing similar sentiments about Ventrone's impressive work ethic and popularity among the players. 
Ventrone joined the UK club in November 2021, and his training was an instant hit with the first-team players. Many players have commented on Ventrone's 'demanding' work style, proving he was among the best in the fitness world. 
But Ventrone wasn't always business. Tottenham players have commented on his popularity and 'loveable' personality when away from the pitch, a true compliment to the late coach.
Tottenham and UK players will continue to train with Ventrone's powerful methods, especially as the World Cup looms over football. The giant football tournament will be held in November and December, and World Cup 2022 odds and predictions on WSN.com are already available. If you'll be betting on this event, start your research for the best experience.
Juventus
Ventrone started his career as an athletic trainer for Juventus, under management from Marcello Lippi. The budding coach joined the team in 1994, staying with the Italian club until 1999, gaining five years of experience. 
After a year's break, Ventrone returned to the club for three more years. Ventrone's second run at Juventus lasted from 2001 to 2004, cementing the trainer as one of the club's signature members. 
Juventus F.C. is a professional club based in the Turin area, and the team currently competes in Serie A — the top of the Italian football league. This club has a rich history and was founded in 1897 by a group of passionate Turinese students. Working with this club at the start of his career is impressive.
Chinese Super League experience 
While Ventrone greatly succeeded in Europe, his professional career wasn't limited to one continent. 
In 2016, Ventrone left Italy to join the Jiangsu Football Club as an athletic trainer. Jiangsu was a professional club that played in the Chinese Super League. Unfortunately, this club was dissolved in 2021. Ventrone worked here until 2017, but his time in China wasn't over yet.
After a two-year break, Ventrone moved to Guangzhou F.C. as an athletic trainer, proving his success in the Chinese Super League. Ventrone worked with the team there for two years until 2021, when he moved to Tottenham Hotspurs in the UK.
Other professional roles
Alongside top roles with Juventus, Tottenham Hotspurs and Chinese Super League clubs, Ventrone enjoyed time at a plethora of Italian clubs. 
Top names Ventrone worked with include Bari, Atalanta, Siena, Ajaccio and Catania. These years of experience cement the trainer as one of the best in Italian sports history.
One of Ventrone's career highlights was working again with Marcello Lippi in the run-up to the 2006 World Cup. Here, Ventrone assisted Lippi with training the team, and the pair did a tremendous job as Italy won the cup and became world champions. 
During his career as a trainer, players have nicknamed Ventrone a 'marine' due to his rigorous schedules and tough workouts. Players, such as Son Heung-min and Harry Kane, have been pictured looking exhausted and vomiting — sights that shocked fans. However, Ventrone's methods have been proven to be effective, and players have always had admiration for this talented trainer. Ventrone represents tough love at its finest. 
Ventrone's legacy
On the 4th of October 2022, Ventrone was hospitalised and placed into a coma, just days after an acute myeloid leukaemia diagnosis. Two days later, Ventrone passed away due to a brain haemorrhage. 
Despite the sadness of the events, players, friends and family can look back on Ventrone's life and smile. Ventrone was a keen sportsman and a talented coach, and the love felt for him from his past clubs is obvious in the outpouring of love and tributes. Ventrone truly raised the bar in football. 
The Official Football Merchandise Store Liverpool Chelsea Manchester City Arsenal Tottenham Hotspur Manchester United Leicester City Newcastle United West Ham United Barcelona Real Madrid

Source link