The Official Football Merchandise Store

Christian Eriksen reflects on the risks involved in his comeback ahead of Tottenham Hotspur return
While speaking in an interview with SkySports, Christian Eriksen has suggested how special it would be to be back at Tottenham Hotspur.
Eriksen needs no introduction to Spurs, or football fans for that matter, worldwide. The Danish star has fought all odds to be playing football at the top level once again- a motivational story that is sure to give goosebumps to anyone.
However, things looked grim when he suffered a cardiac issue in the match against Finland during UEFA Euros 2020. As people prayed for him to recover as soon as possible and get back on his feet, many would have thought that this meant an end to his football playing days at the very top level.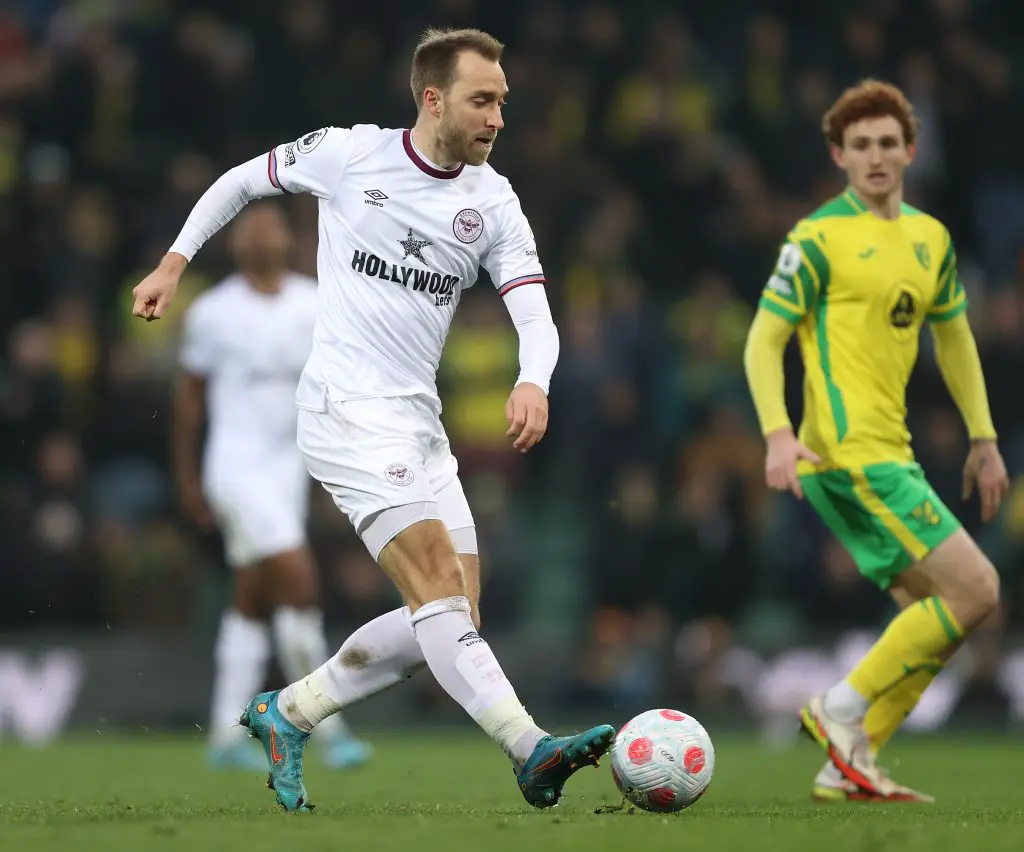 When asked whether there's any risk involved in his return to the field, the Brentford star revealed he has gone through rigorous tests in the past few months, and the results are very favourable for his future.  
"For me, if there was a risk, I wouldn't come back. It was that easy. They did all the testing; I went three months without doing anything, just getting the mind and the family [right], getting used to still being here." 
Christian Eriksen featured in 305 matches across all competitions for our club. During his prime, he gave us some fantastic performances that took us to new heights under Mauricio Pochettino.
Today, Brentford are set to feature against Spurs, so we would be able to see Eriksen taking on his old teammates. There would be a lot of familiar faces at N17 and while the likes of Toby Alderweireld and Erik Lamela have left, Eric Dier, Hugo Lloris, and Harry Kane are some of the stars that remain after having played with the Dane in the past at Spurs.
When asked about his feelings towards the match in the interview, the former Inter Milan midfielder revealed his excitement at the return.       
"I can't wait. It's going to be special. First of all, it's just being back playing football; then there's always the small bits in between of what is the goal. I'm definitely looking forward to Saturday for sure."
Eriksen also confirmed that he wouldn't be celebrating if he scored against Spurs, which reflects the utmost respect of the Danish star towards our fans. However, given that we are in a top-four race, Spurs fans would hope that it doesn't get to that point, to begin with.
After the departure of Dele Alli, the depth in our attacking midfield spot has decreased. Even though we have some quality central midfielders like Pierre-Emile Højbjerg and Oliver Skipp, the creative department is still one that perhaps needs strengthening in midfield.
More Tottenham Hotspur News
The kind of respect he has for the Spurs reflects that he is a wonderful person even before a quality player. As a football fan, it's good to see such a player back on his feet and doing what he loves the most.
Our fans would perhaps not mind if he gets a goal today for old time's sake- but only if it ends up with us winning on the day. Eriksen has also been linked with a surprise return to Spurs, so it remains to be seen how that story develops in the coming months.
The Official Football Merchandise Store Liverpool Chelsea Manchester City Arsenal Tottenham Hotspur Manchester United Leicester City Newcastle United West Ham United Barcelona Real Madrid

Source link